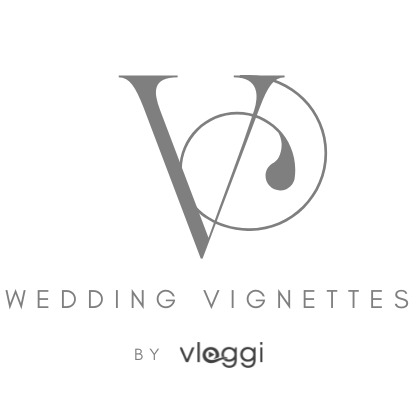 All your wedding guest videos
in one place
Capture your wedding like never before, with your guest video clips uploaded to cloud storage.Download and remix the best candid video clips captured by your guests.Wedding Vignettes is available self-service or via wedding videographers.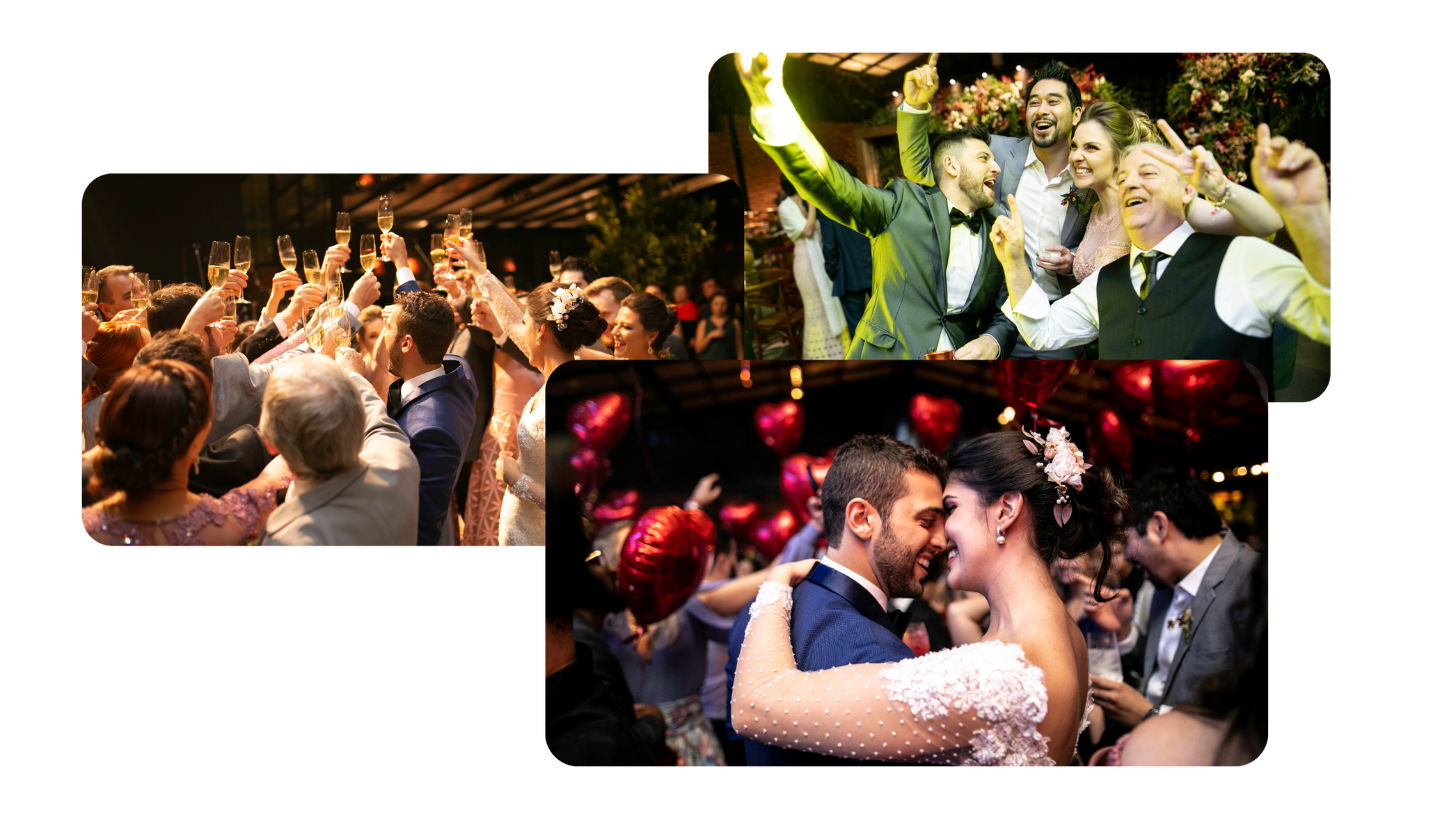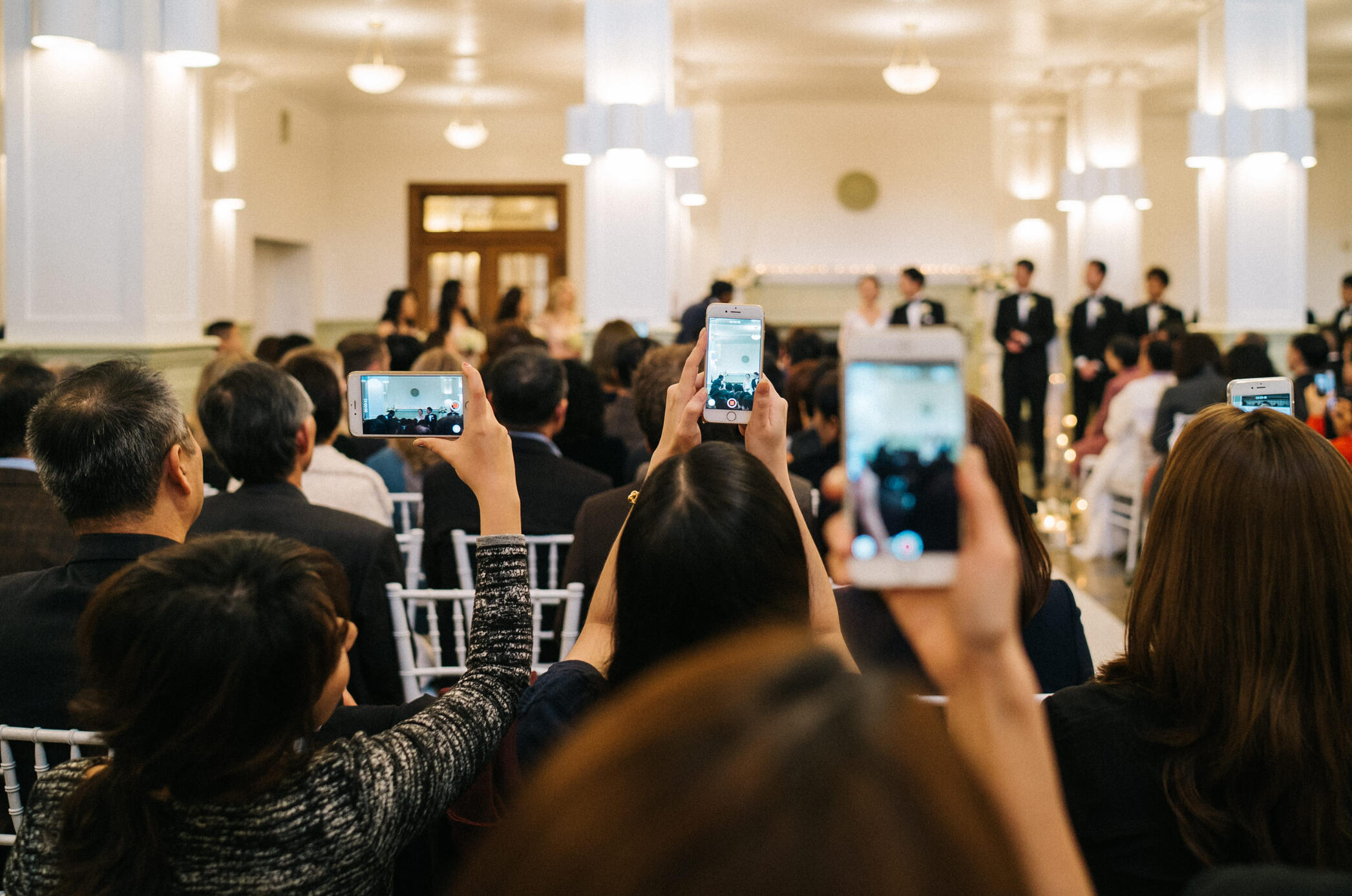 There are over 100 cameras at your wedding - use them
Your guests will all be madly taking video of your big day. Rather than frown on it, Wedding Vignettes gives you an easy way to collect, store and download all their clips to make your highlights videos the best ever.
At the heart of it all - one simple upload link code.
Download the QR code to use in your wedding stationery
Why collect guest video?
ABSENT GUESTS
Video messages
Sadly today many guests are not able to travel for weddings. Wedding Vignettes gives you an easy way to collect video messages from around the globe for your videographer to edit together and display on your big day.
CEREMONY CLIPS
Multiple angles
Your videographer can't be everywhere and you can't do multiple takes. Wedding Vignettes gives your videographer access to hundreds of different angles of the big moments from ring fingering to bouquet toss.
CANDID CAMERA
Behind the scenes
The fun often starts once your videographer packs up and starts thinking about editing. Wedding Vignettes allows your guests to upload video throughout the night and capture all the funniest moments of the reception.
When can you collect guest videos?
BEFORE
COLLECT MESSAGES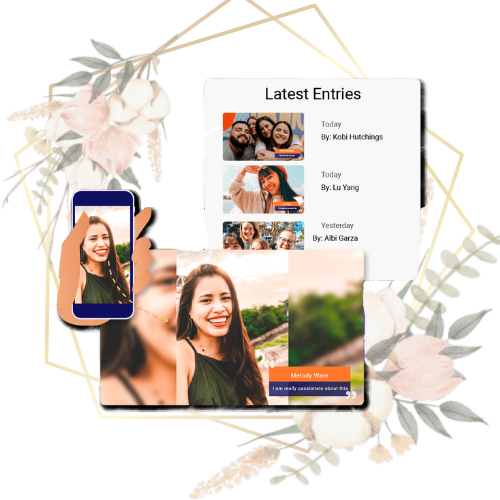 Start collecting video messages in the weeks before the big day with a simple URL.
DURING
SHARE THE CODE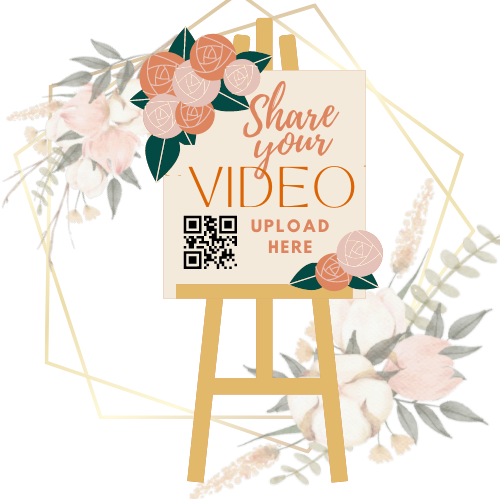 Download the QR code, add to your wedding stationery and add a flyer on every table
AFTER
REMIX THE CLIPS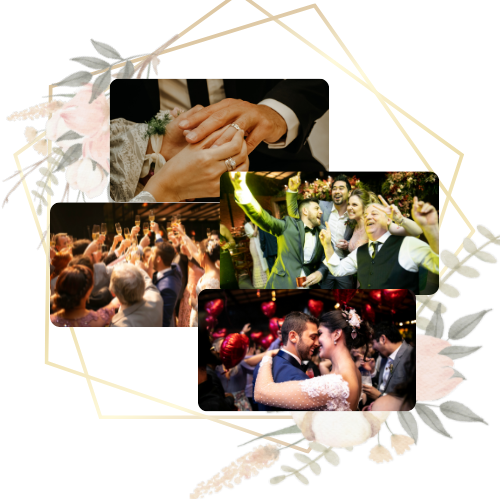 View all the clips and favourite the best. Download the clips for editing.
How much does it cost?
INTIMATE WEDDINGS
$99
Collect up to 250 videos from guests and manage the content yourself
Collect up to 250 guest videos

Up to 5 project folders (messages, reception etc)

Download clips to edit yourself

Two months access to files
BELLS & WHISTLES PACKAGE
$499
Collect up to 1000 videos and share the files with your videographer
Collect up to 1000 guest videos

Up to 10 project folders (messages, reception etc)

Invite your videographer and planner to access files

Three months validity

Download raw video clips

Watermarked with your wedding monogram
Why use Wedding Vignettes to collect wedding guest videos?
Easy
Creating a project, downloading a QR code or sharing a link can be done in minutes, meaning you'll be collecting messages well before your wedding day
Unlimited guests
There is no limit to how many friends and family can contribute video clips to your projects, before, during or after your wedding.
Private
Only you, your partner and trusted professionals (wedding planners, videographers etc) can see the guest video clips
Standardised format
No matter if your guests upload landscape or portrait, Wedding Vignettes will standardise the formatting, making editing easy.
Watermarked
You can add your wedding monogram to our video templates, perfect for sharing on social media with your couple's brand applied
What couples say about Wedding Vignettes
Wedding Vignettes offers a range of beautiful dynamic video templates to make your keepsake video special